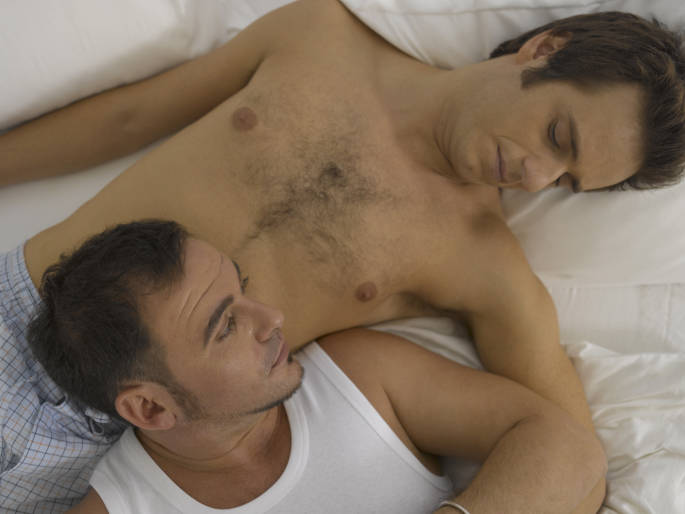 Up until a few days ago I didn't know anything about sex toys. Today I'm spending my day browsing online for more.
When I first unwrapped the Bigger Longer Stronger I was hesitant. Now I've had a thing or two in my ass before, but what lay before me looked like a daunting task, especially for someone who considers himself a newcomer to the world of sex toys. A combination cock splint, extender, testicle and perineum stimulator and butt plug, the BLS has all its bases covered.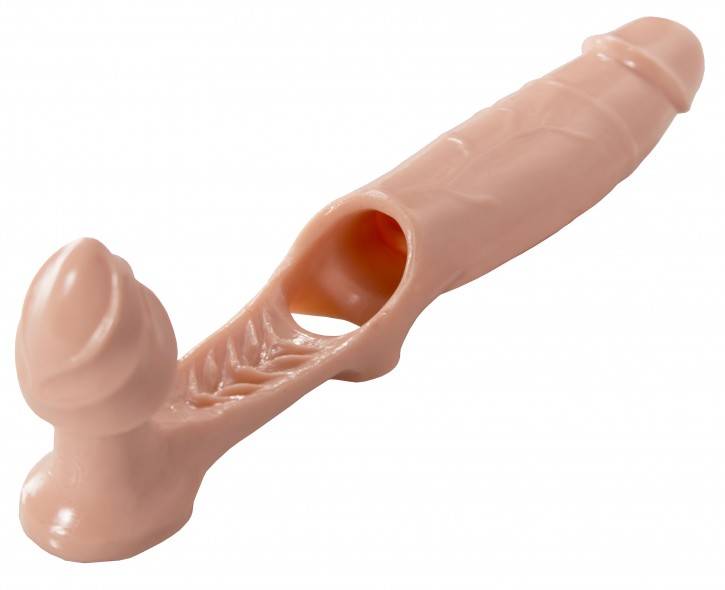 Thankfully, my boyfriend and I aren't ones to turn down a challenge, and when we were asked to review the BLS we figured it would make for an entertaining evening.  We weren't disappointed. After allowing the BLS to sit on my dresser for a few nights, my boyfriend and I decided we finally felt acquainted enough with the toy to let it share an evening with us.
With just a bit of fiddling around we got it figured out without any issues. My cock fit nicely in the sheath, and the ribbed inside added a nice touch. Next came squeezing my balls through the hole to hold the BLS in place. At this point my normally modest erection had been extended to a commanding size. I was both scared for and jealous of my boyfriend.
The final step was the fun part – the butt plug.
I was told this featured attachment had been "designed to offer an additional kiss of pleasure." Now I don't know if I would describe what happened next as a kiss, but more like a full on tonguing. What I do know is that for those couples missing a top, say goodbye to arguing over who gets to bottom! The featured element on the BLS ensures there's enough for everyone.
Sex was pretty straightforward. Like usual, but now I had a bigger dick and it felt like there was a third person behind me in bed with us. An unexpected bonus of the toy is that it gave the illusion of having a threesome, but without the awkward small talk afterwards.
The Bigger Longer Stronger held up to its name, as the toy was impressively durable, and had no trouble keeping up with us. We tested a few positions to see what the BLS could handle and didn't run into problems. Lying on my back with my boyfriend on top was a personal favourite, which let me experience the full effect of the butt plug. My one warning would be that the toy requires a thorough clean-up, but that comes with the territory. My advice is to either wear a condom, or take it off before you finish to avoid the hassle.
Overall my verdict is that the BLS is a keeper. I don't know if it's something we'll be using every night, but I'll definitely be storing it in close range. You can get more information or order your own here.